Listen Here on site or…
Go to Bandcamp to find out about HQ downloads, Cds and limited edition Alien Green colored Cassette tapes! Click Here Album also available through iTunes and streaming on Spotify and Youtube.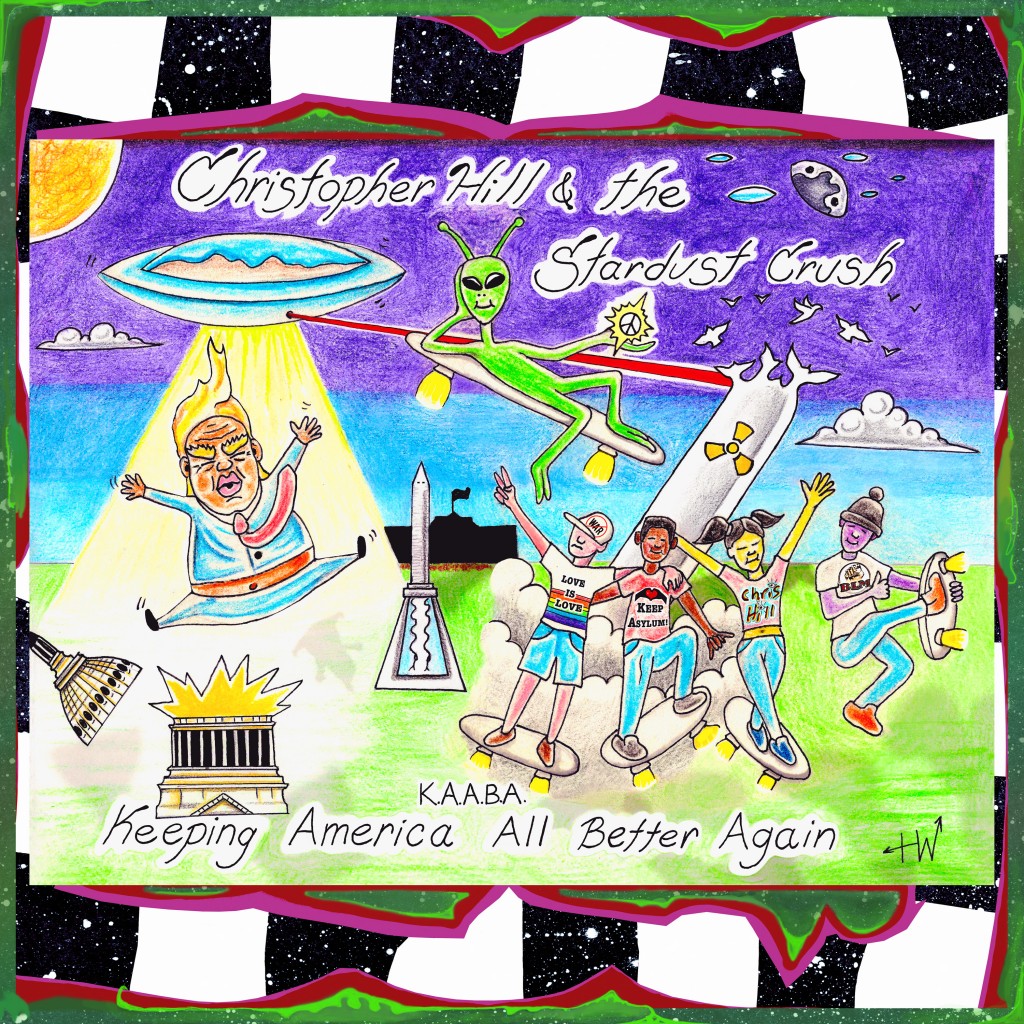 Click Artwork To Enlarge. This Artwork represents a possible dystopian future in which the President is all set up for a preemptive Nuclear Missile launch. He has converted the capital building into a nuclear control room. Think Dr. Strangelove meets 1984! Benevolent E.T.s descend and stop the madness just in time to save the world and make friends with protester youth.
Re: KAABA-"With apocalyptic themes and messages that rival the Twilight Zone, Christopher Hill delivers a progressive and genre-bending view of the future in this lo-fi concept album odyssey. It's a record that would surely make Daniel Johnston smile. -"It's Psychedelic Baby Magazine"